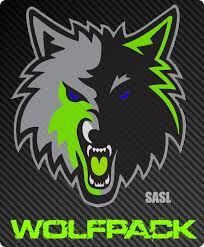 The Wolfpack
Founded in July 2014 by General Joker and General T-Manchu. Dedicated to be the security force of HackEx. Protection and enforcement is key in this group. All members in Wolfpack can feel a sense of community and strength. Wolfpack is the only group to be run in a military fashion.
Wolfpack was closed once in September 2014, and was rebuilt with the help of General Shadowboy in October 2014. Wolfpack has survived numerous attacks since. In February 2015, the leader, General Joker, stepped down, and the group is now being led by General Shadowboy and General T-Manchu. Since General Joker had stepped down, the group has gone in a more democratic direction, with a staff and security force. Military protocol is still in effect, but is not as prevalent.
Wolfpack is no longer open to new members. Inactivity on the Developers part has led to complete abandonment of this game. Thanks for reading.
Community content is available under
CC-BY-SA
unless otherwise noted.