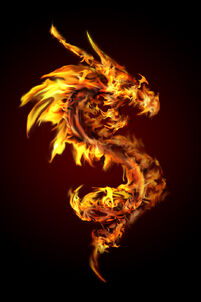 "

King_venom_8 also known as Super_Venom has  Risen From Ashes To See You Burn"
+HISTORIC PAGE OF HACK-EX+
Be Prepared, Be Alert, We Don't Defeat, We Conquer
The Draconians are an elite organization of professional hackers in the Hack-Ex Universe. They have been trained to attack at will, defend at cause and destroy at order. The Draconians are a very formal group of hackers, known for their adherence to rules and traditions. They believed that rules were made to be followed. Draconians also believed that members should not show sadness for loss instead attack for pleasure. We have a strong sense of honour, symbolised by our weapons.
We are increasing by numbers in silence. We have revealed our true nature. Prepare we are here
Current Groups Draconians Are Allied To:
1. The Imperium
2. The Protectors
3. the Cause aka The Alliance
4. The Shadowbots
5. The Legion
6. L.O.G.I.C
We Communicate Using The Traditional Ways: IRC Channel #DraconianArising Visit: http://webchat.freenode.net/ To Reach Us. (Available only @ Specific Time)
Draconians Arising